Post by kerob1labs on Dec 3, 2016 18:23:34 GMT
Hi everyone!
During the last 2 years I've been coming and going with little comments, short messages, posted some photos here and there, but I think it's time to make a proper thread.
My goal is to build something like this:
It's going to use Celica headlights, windscreen from Ford Ka, Fiesta front grill, 18x8 wheels, if successful fog lights from Corsa. Underneath is a modified Sonic7 chassis.
I started getting a "donor", I found a car breaker that would cut off the front nose of a ST170 and ship to my garage! I got everything I needed.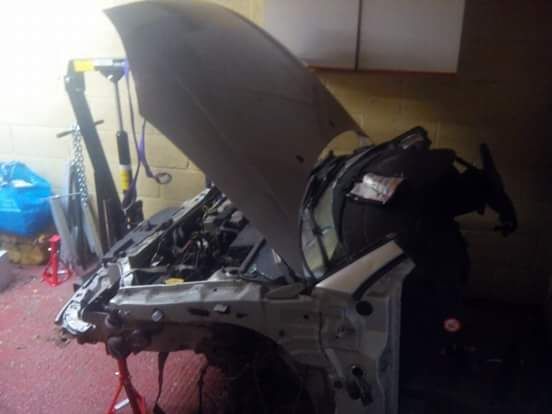 Engine sadly was in bad shape:
So I sent it out for someone more experienced to rebuild it. When it came back:
Chassis and other bits were in a storage due to house work, but when engine came back, the build started!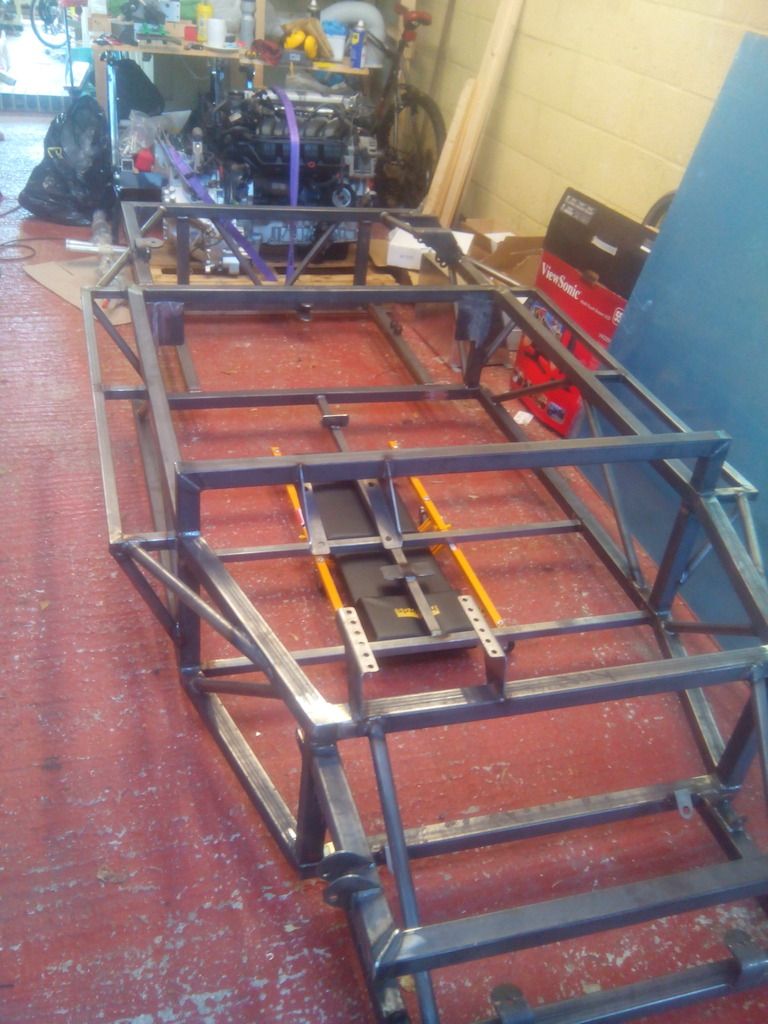 Chassis was modified to accommodate the longer exhaust: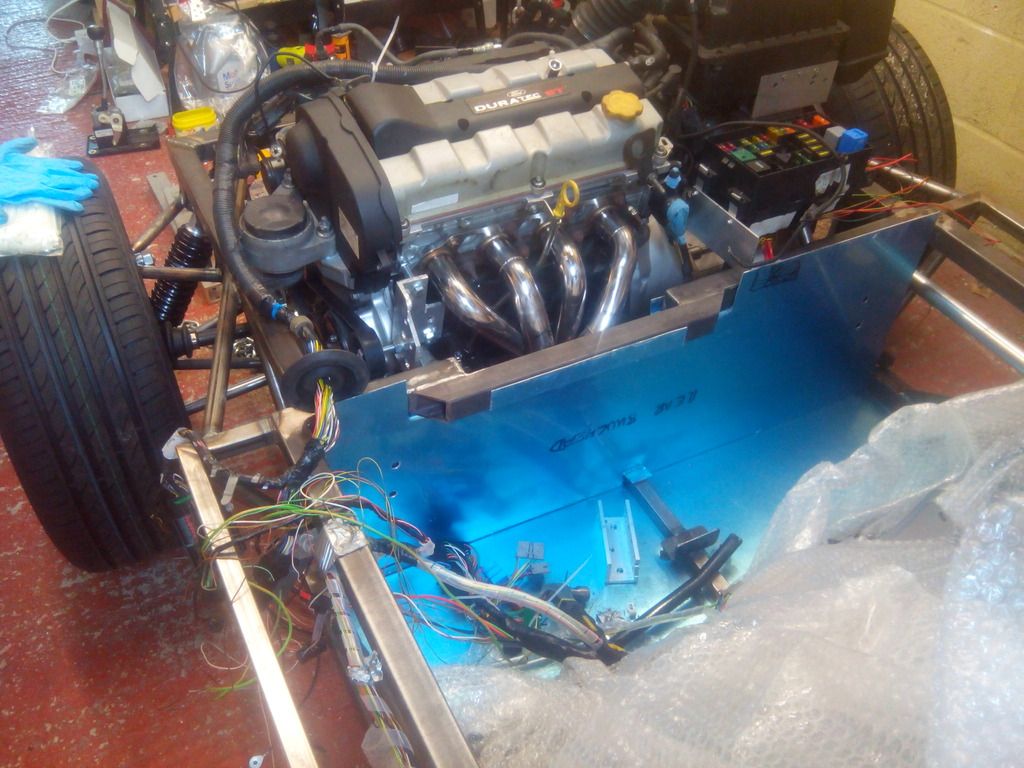 I don't do welding, so I asked someone to do the job for me. He also lifted the bar where the steering is bolted for leg clearance: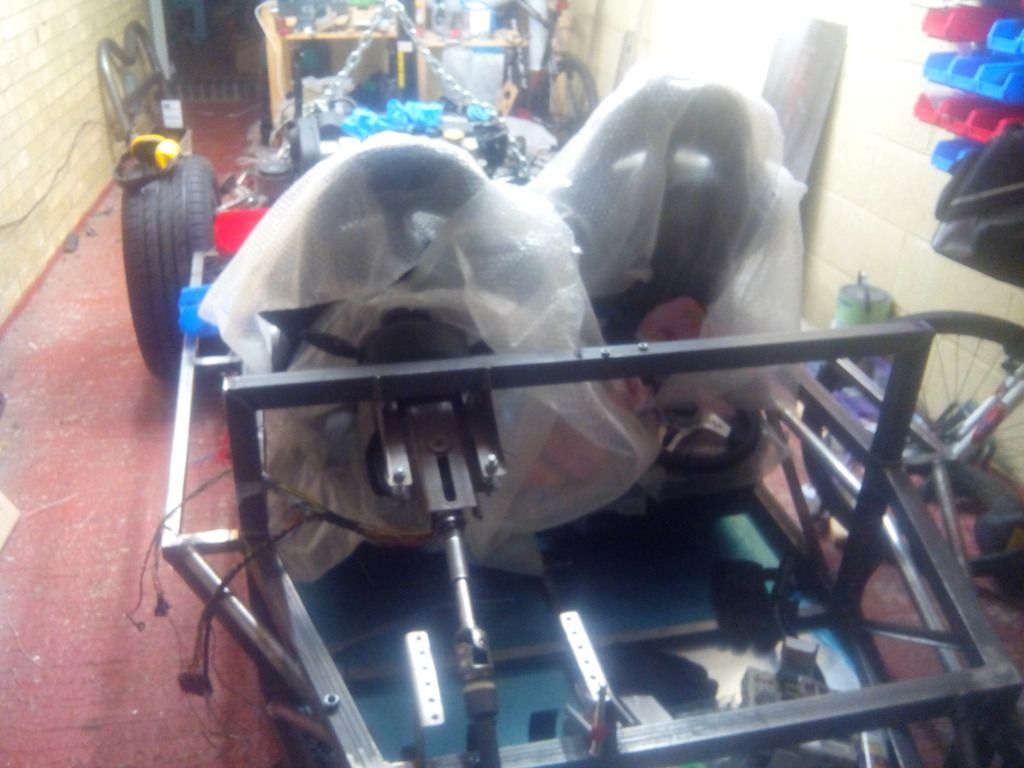 Wheels: Keskin KT9, 8x18.
Decided to use front vented discs. I had troubles with brake balancer that solved with help from people in the forum. Thank you!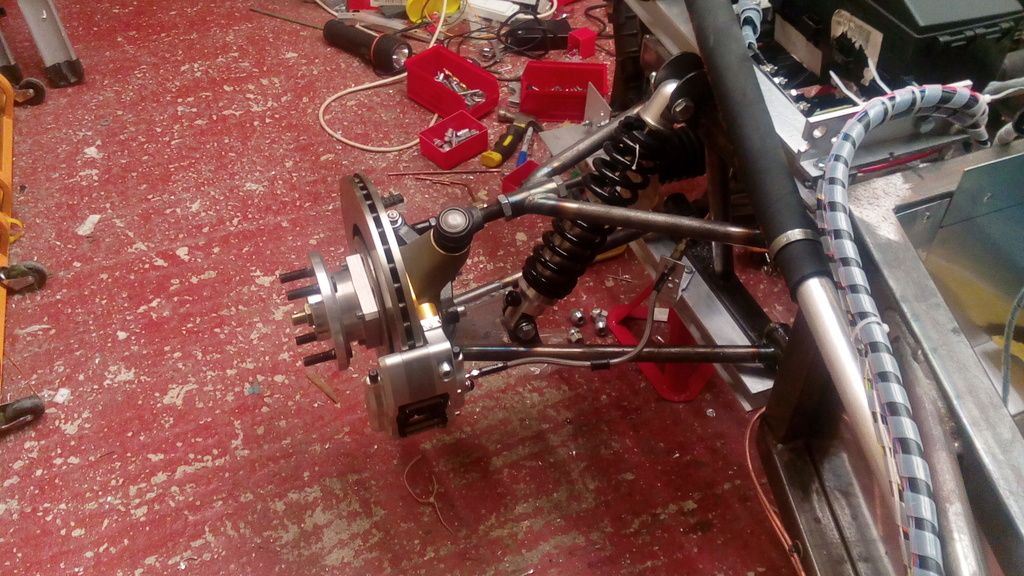 Exercised my patience sorting out the loom...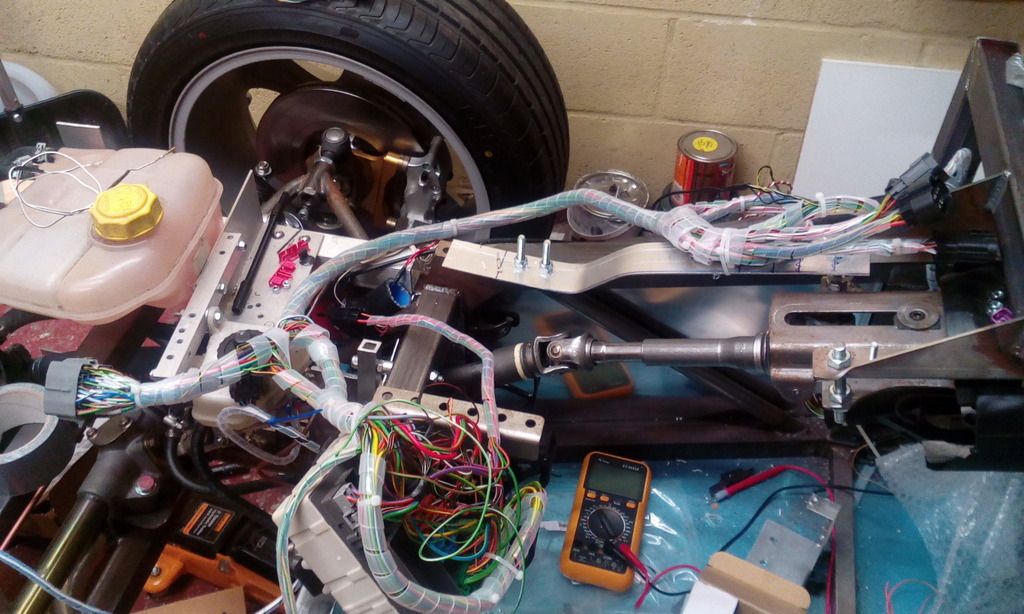 I ended up with two lines in each side. On the driver's side is signals, ECU stuff, sensors, etc. On the driver's side is power, lights, etc.
Got a custom made tank:
I need to make a proper bulkhead to enclose the tank.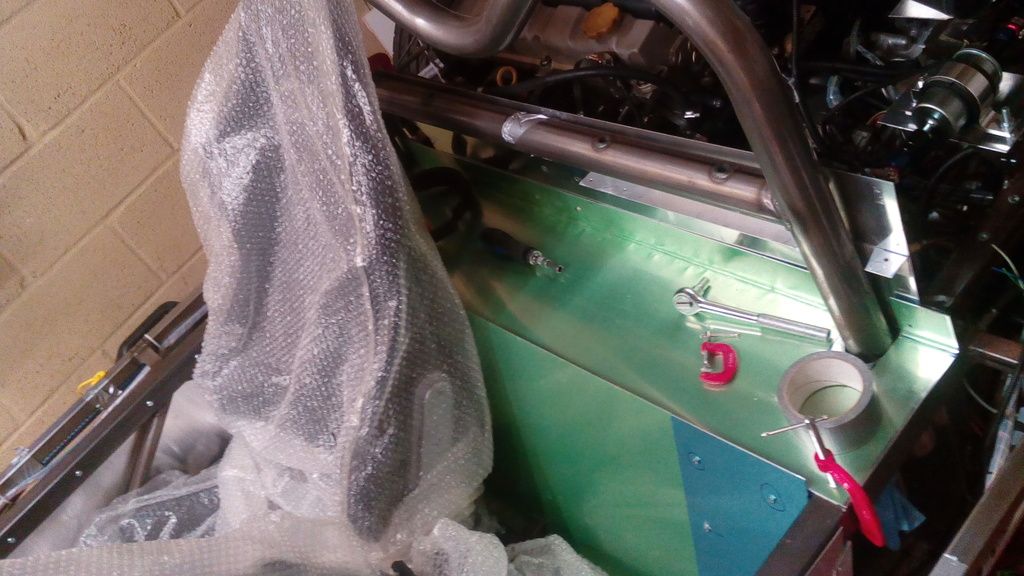 and because of my long legs, pedal block was moved forward:
I haven't got a close photo to show the final work in the pedal block, but I had to put a bar with a bearing to hold the steering shaft and the pedal block onto the chassis. Unfortunately this steering wheel is not IVA friendly...
Gear cables were custom made, goes all around the car to the back.
I built my own instruments:
No, the tank was actually empty...
I divided things in two control boxes: one for the general things on the right (indicators, wipers, doors, ventilation) and another for the display controller on the left.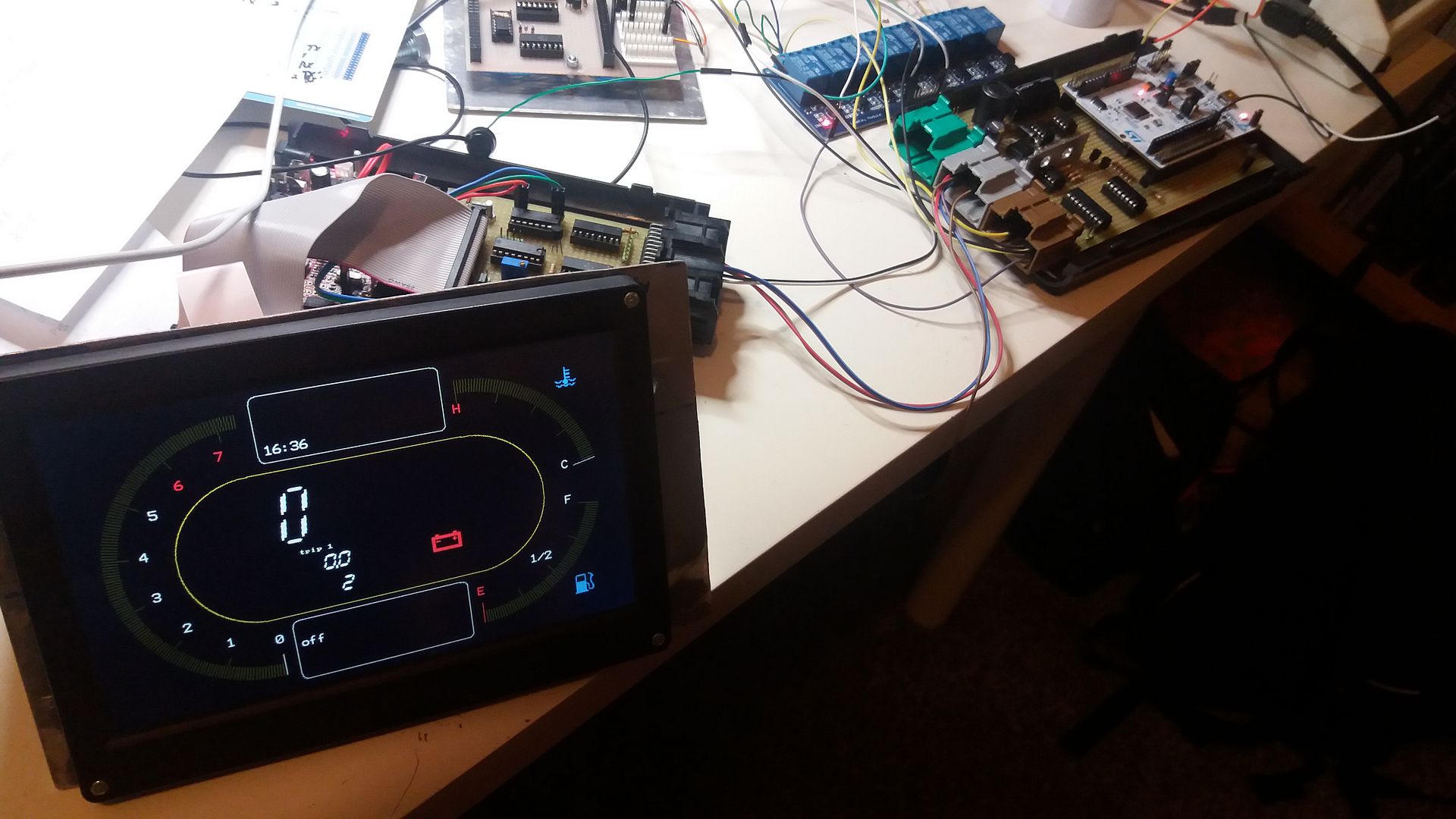 Here I'm running an OBD simulator where I get speed, RPM and temperature. Odometer comes from a pulse signal from the ECU: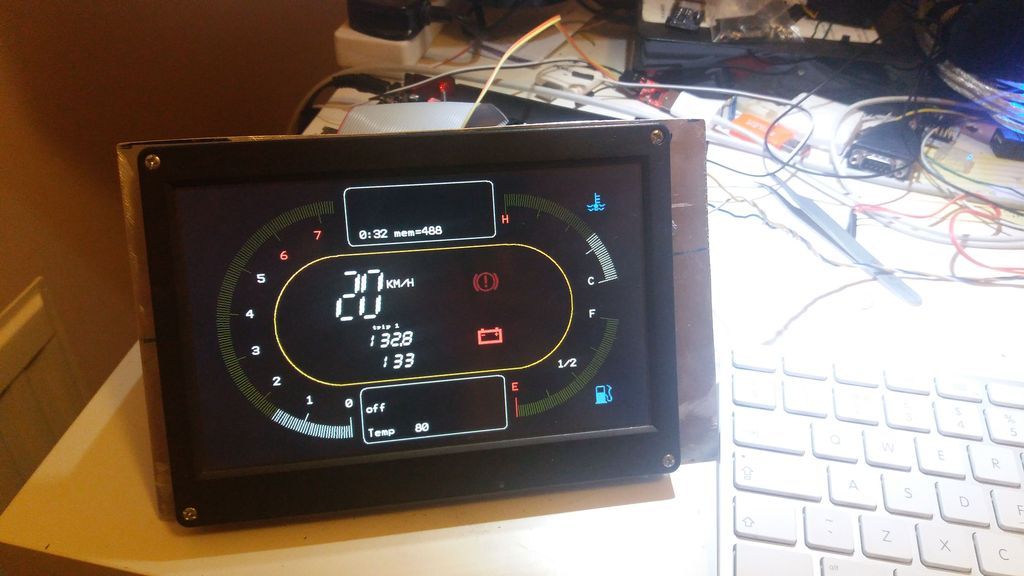 This is one of the last photo:
Inside this waterproof box is the ECU, fuel pump controller and barometer. There is a hose coming out from it so things are well ventilated. I'm using electric handbrake so I can have wider seats. I decided to use two silence boxes but I can change my mind and let more noise out.
This thing is full drivable, and drives really well! In theory I never left the driveway, so I can't wait to get it done, IVAed, licensed etc!
I will make another post with what comes next.